I'm in Montevideo, Uruguay, today, June 11, for the start of the World Cup. Uruguay take on France in the second match of the day, and I've passed through Peru and Argentina to get here.
I've posted a couple of reports about the football-related aspects of my journey on my OregonLive soccer blog, "The World Is Round," and because the format of the blog has changed while I'm traveling and I'm working on computers that can make it hard to post photos there, I thought I'd use this blog as a sort of gathering spot for materials.
Here's my first TWIR post about the World Cup, describing the Peruvian and Argentine experience of the lead-up to the tournament. Here's my take from late last night about Uruguay's World Cup fever (more like a headcold) and history.
And here are some photos of Montevideo's football present and past:
A street vendor finally emerges to hawk bootleg shirts: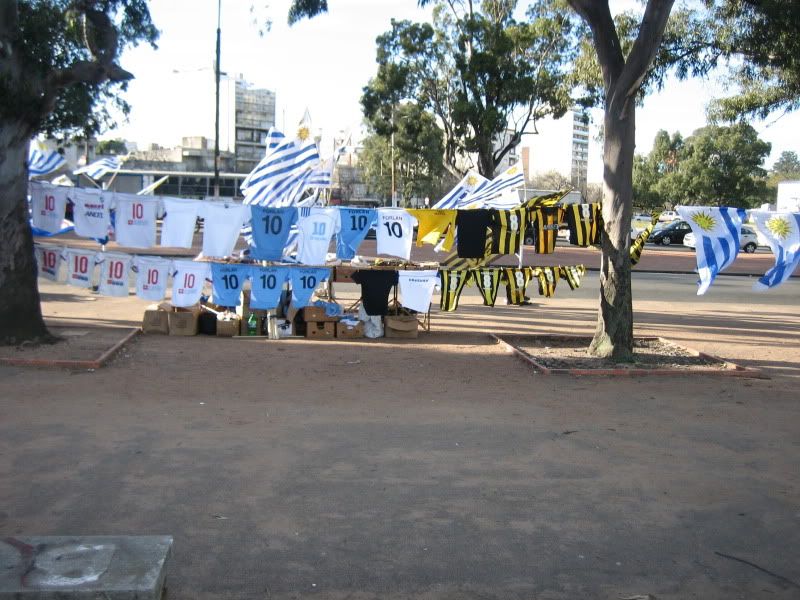 The ball from the very first World Cup final, contested in Montevideo's Estadio Centenario: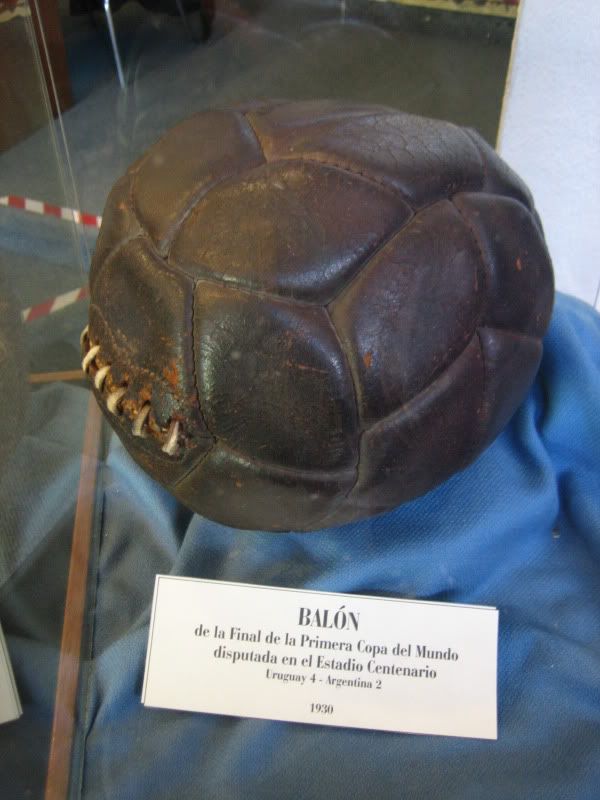 Inside the stadium, with a bit of home I've brought on my journey: